Ashir Israel is our Provincial Superintendent (Bishop-Elect) in Pakistan. He has worked with DMI for well over a year. He has stood with the ECC Dayspring even though we can support him in various ways... but not financially. Praise God for dedicated Men like Brother Ashir Israel.
Below are pictures of a children's program that he held at his Church. We always like to see DMI banners... I know you will want to congratulate Brother Israel on a fine work there in Pakistan.
Rev Ashir Israel starting the program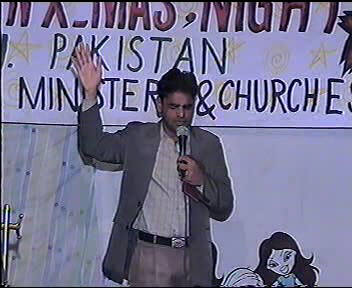 He is Provincial Superintendent in Pakistan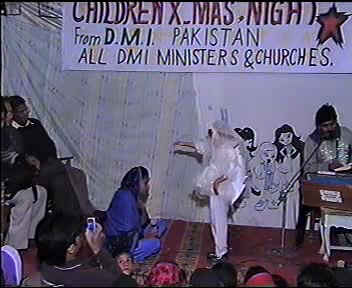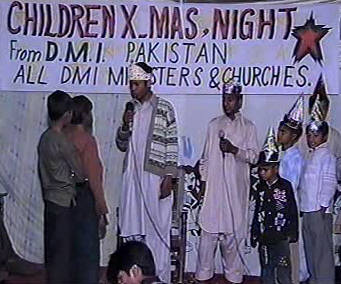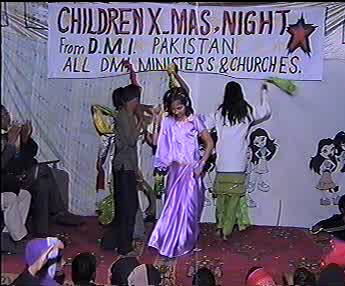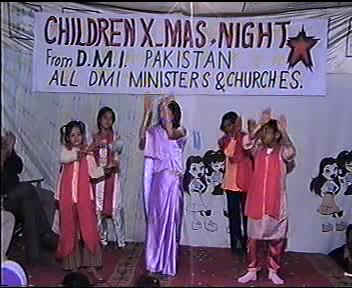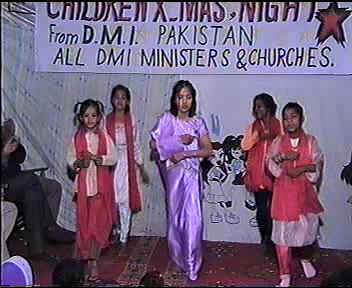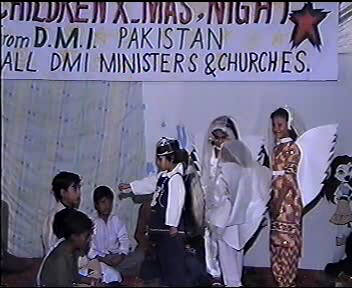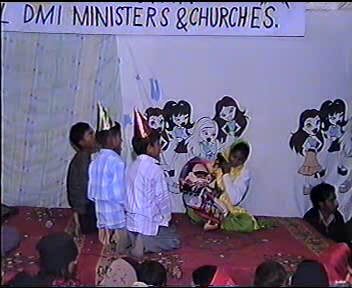 Below are some of the Ministers in Pakistan. First is Provincial Superintendent (Bishop-Elect) Ashir Israel.
Following are some of the DMI Ministers in Pakistan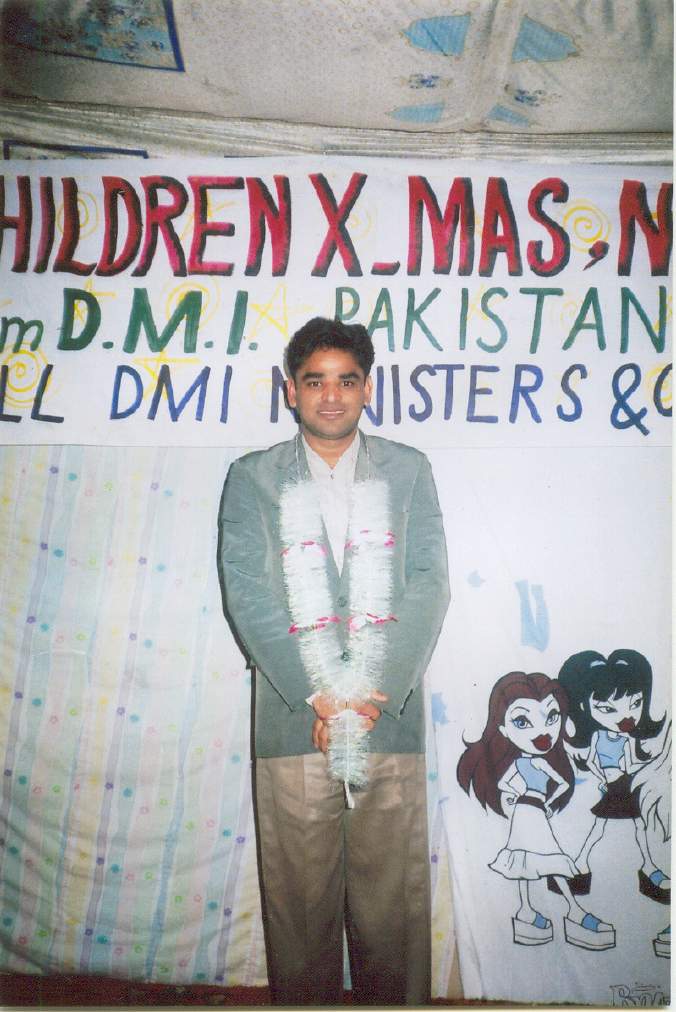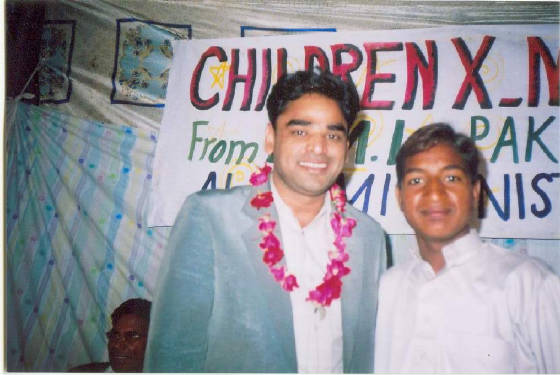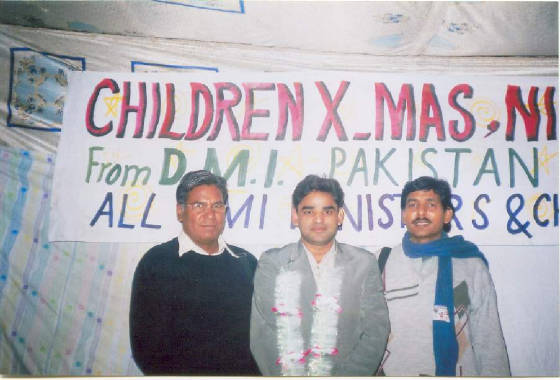 Standing from Left to right First one is Rev Mahm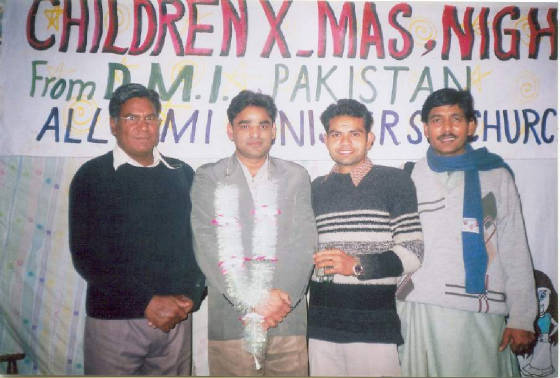 Next Rev Israel Third one is Pastor Nasir Iqbal and Fourth one is Rev Asher Iqbal at the end
Evangelist Ashfaq Sahkir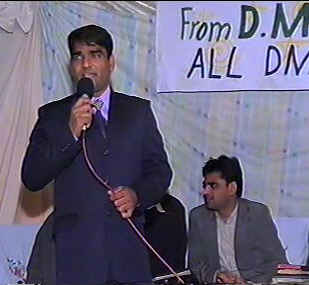 DMI Minister in Pakistan
Evangelist Khalid David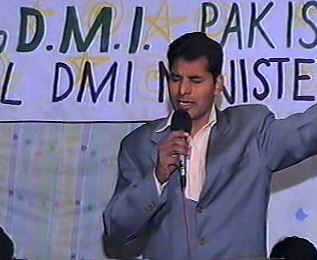 DMI Minister in Pakistan
Pastor Sarwar Khokhar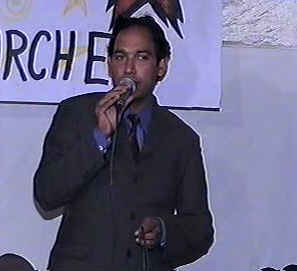 DMI Minister in Pakistan
Elder.Sohail Nisar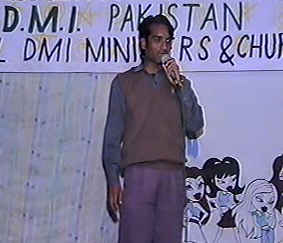 DMI Minister in Pakistan