Here are some pics that are not on the official picture site... look and enjoy... we did!!!
Rev. Virginia Bieber (AACT) and her husband Ray
Gave Dr. Barkman this shirt... He wore it with pride.
This is all that got to the Conference on Friday..
Here we are eating for the first time together...
Here begins our first service on Friday. Rev.
Judy Moore and Bishop Mat Sanchez sing a special together.
We are singing a song taught to us by Bishop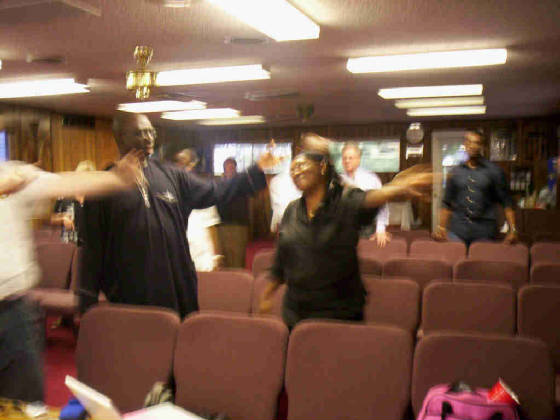 Barbara Jones last year... Satan to the left... to the right... etc..
Ministry Store items sent by African, Indian, and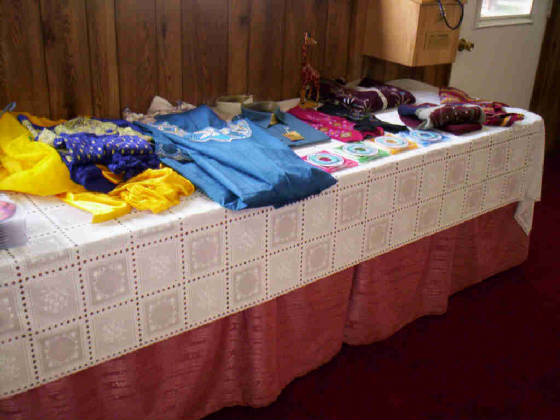 Asian Pastors for their filing fees... Nice...
Rev. Amy Barkman's Table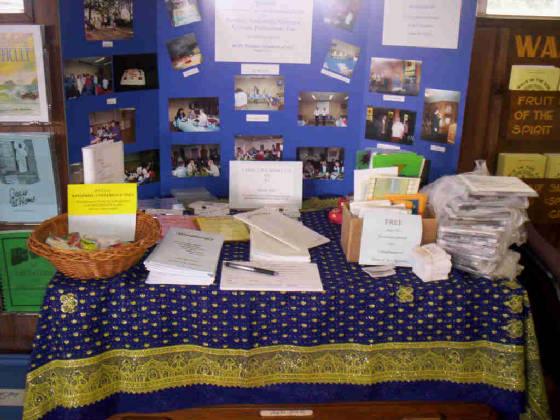 Dr. Mike Wokomah's table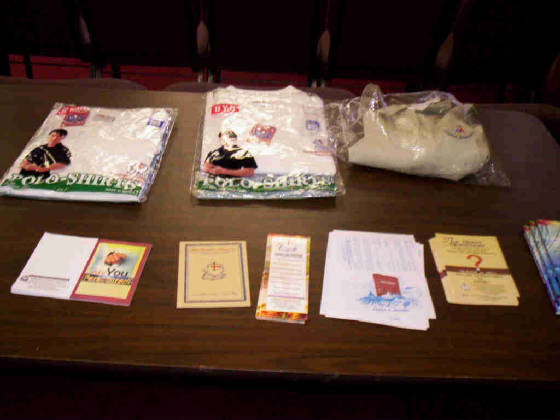 Sister Felicity Wokomah singing
Sister Judy and Brother mat singing again.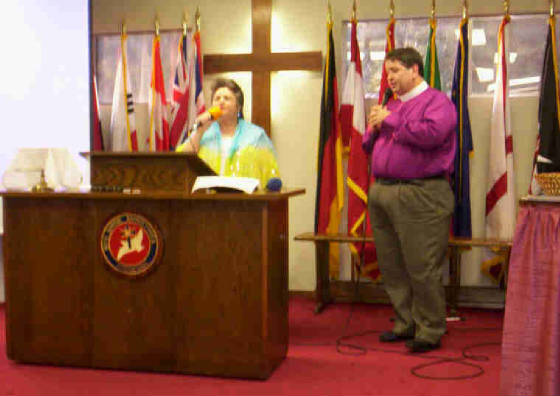 Picking up Bishop Ogbu at the Dallas Ft. Worth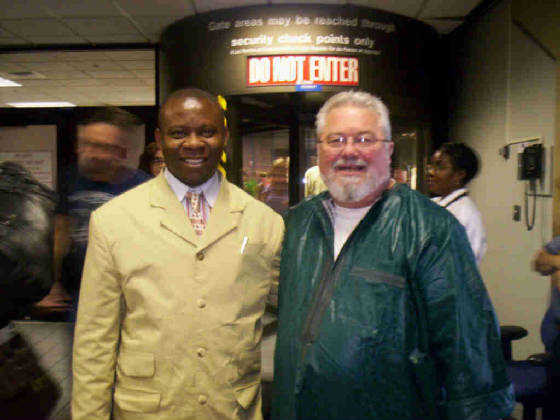 Airport in Texas.
Brother Ogbu visiting with others before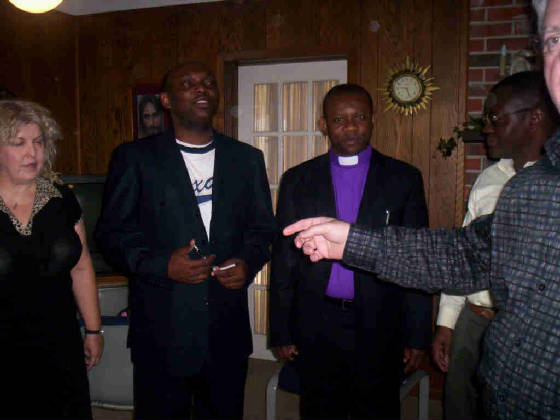 services on Monday.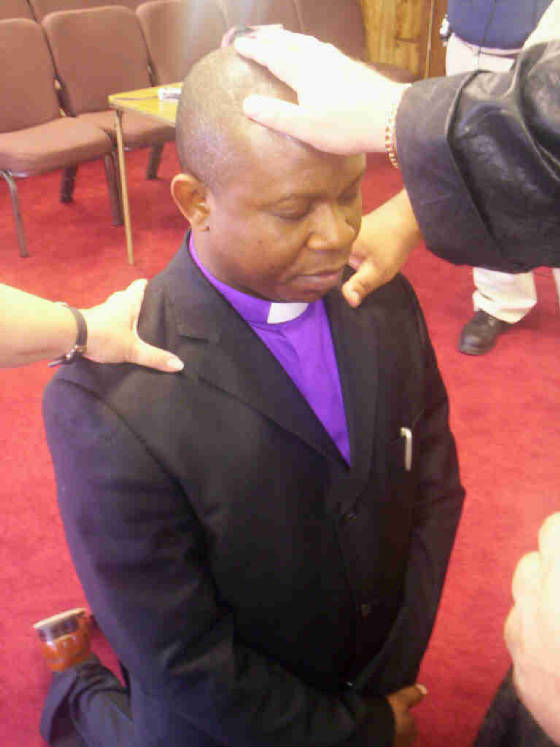 Our last meal together.. Happy for the Lord's
visitation... sad for leaving new friends...